Dental Implant in Iran
Recovery time : 12 - 14 days
Stay in Iran : 7 days
Clinic stay : 1 day
Coat : From 1630
Free Consultation
Today, dental implant techniques provide a wide range of tooth replacement solutions including – Single Tooth Replacement – Anterior Replacement – Full Upper Replacement. The root implant—by far, the most popular—is the most effective because it mirrors the size and shape of a patient's natural tooth. This implant is often as strong as the patient's original tooth.
The implant or artificial root is placed into the jawbone under local anesthesia and then allowed to heal and integrate with the bone. Once the healing process is completed and the jawbone is attached to the implant, the patient returns to the dental office where the implant is fitted with the new tooth. This process generally takes anywhere from four to eight months.
Dental Implant-Supported Dentures, Dentures can slide around in the mouth and be uncomfortable, while dental implants, on the other hand, are a more permanent method of tooth replacement. The concept of dental implants arose from the patient's need to secure loose-fitting dentures.
If you are missing several or all of your natural teeth, you will benefit greatly from the combination of dental implants and dentures. Dr Vance is a specialized dental implant dentist. He has years of dental implant experience and expertise. Mediranco will create the best dental implant plan to suit you and your dental needs.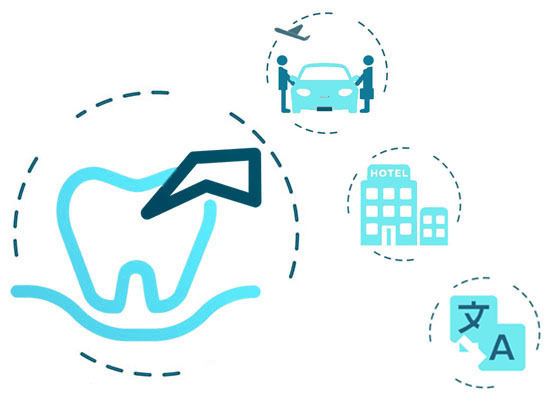 How much do dental implants cost in Iran?
Several factors can affect the cost of a dental implant. From the brand, the material used and the country of manufacture to the number of implants required, or simply the area in which the implant is placed. So it is important to be aware of these factors before surgery:
Material of dental implants
Dental implants are usually made of titanium and ceramic coating. The jawbone bonds well with titanium. It is also biocompatible, meaning that it is safe to have in our bodies. Titanium alloys are standard implant materials. But sometimes the patient may be allergic to the metal and the dentist may consider a different material. This greatly affects the cost of dental implants.
Country of manufacture of dental implants
Today, various brands of dental implants are available at various prices, some cheap and some expensive. Note that a reputable and well-known brand of the implant is very effective in its treatment. For example, Switzerland, the United States, Korea, Germany and Sweden produce the most professional and best brands of implants.
In Iran, we use the highest quality dental implants and the components used in these implants are made in countries such as the United States, Germany, Switzerland and Korea. By these notes and in general for each implant, about 600$-700$, you have to pay.
Dental Implant in Iran Before and after photos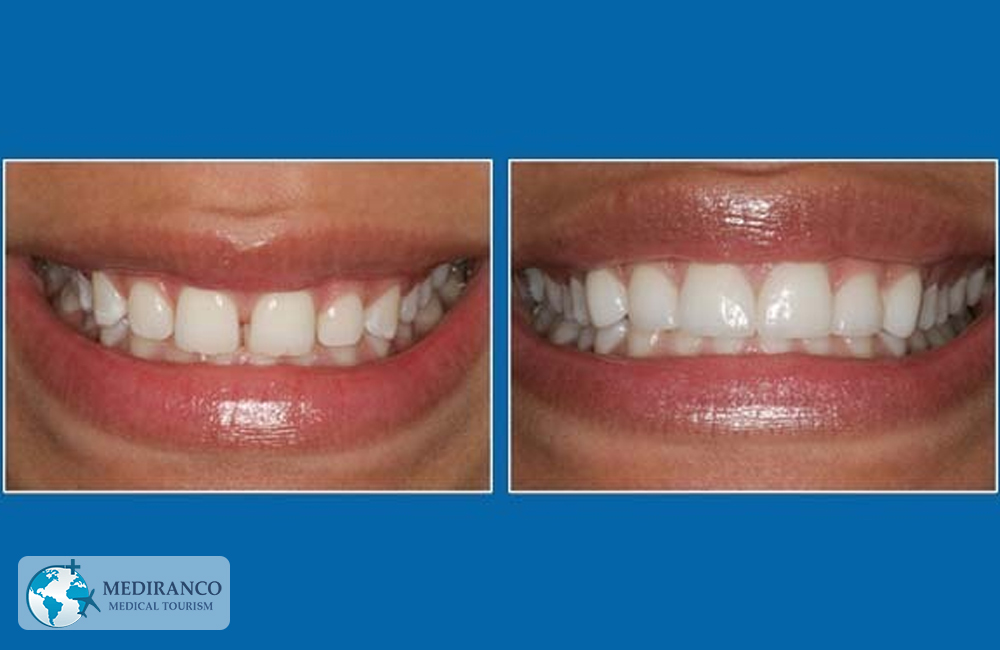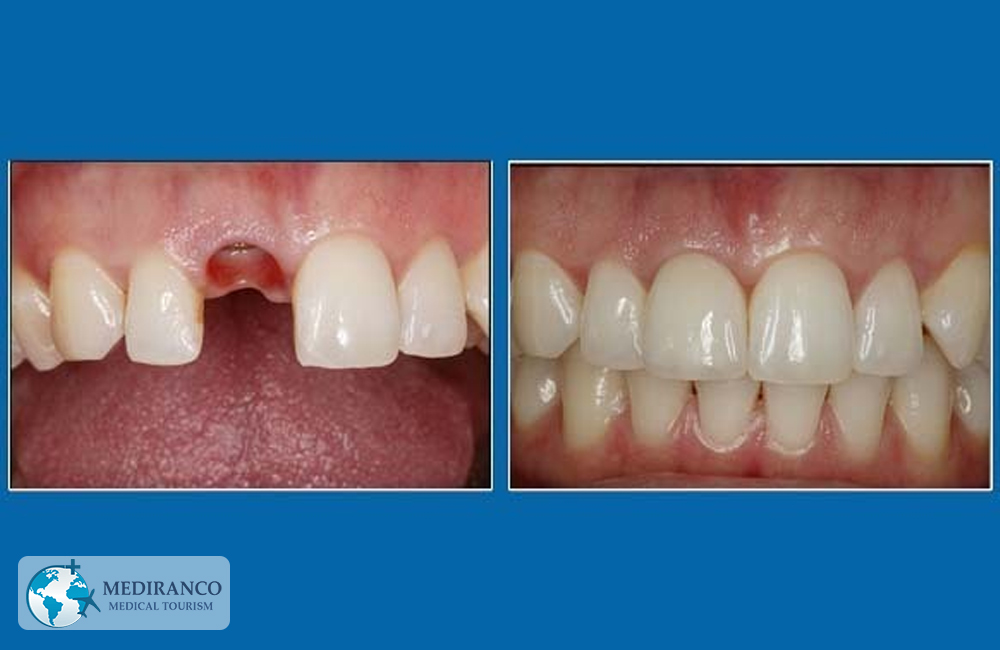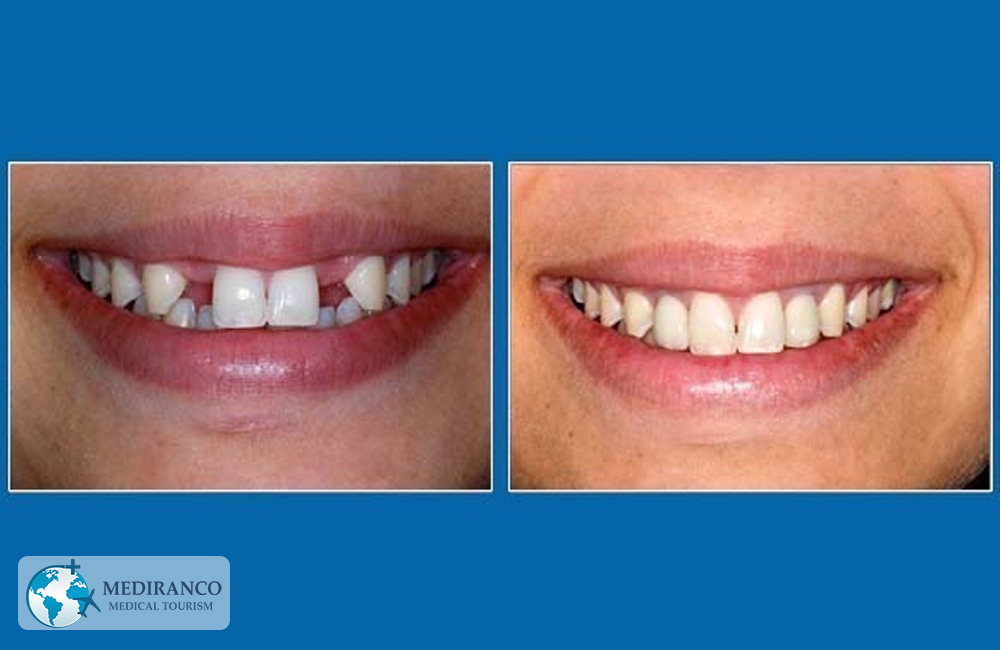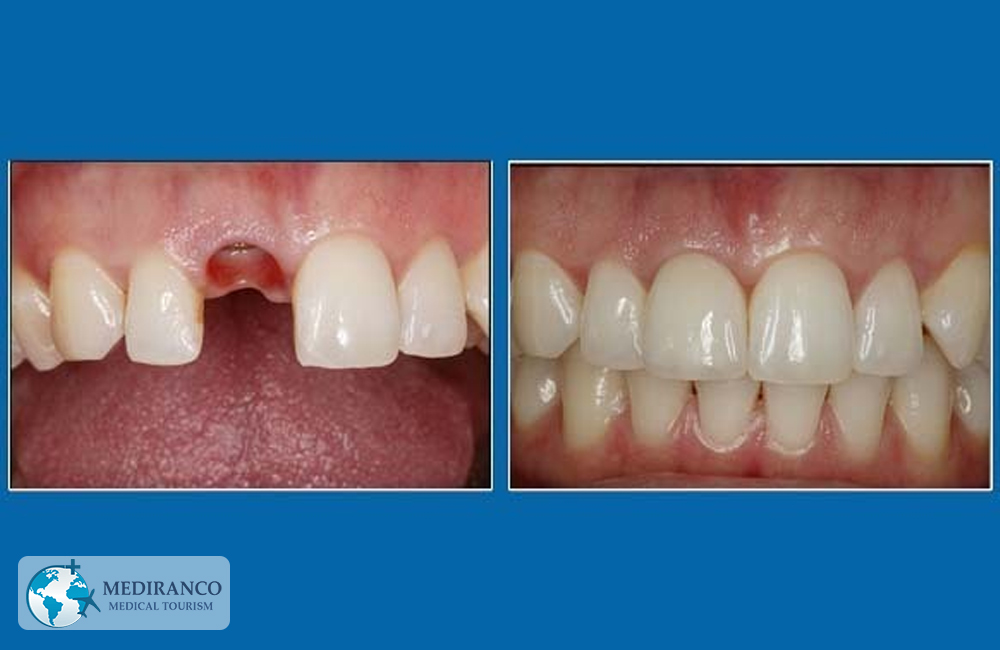 Haven't decided yet? Let us help you, it's free
Why should you travel to Iran for a dental implant?
Types of dental implants used in Iran?
Questions to ask your doctor before Dentals Implant in Iran