Free medical consultation
In order to develop trust and openness, Mediranco provides you with online diagnostic spaces tailored to your specific requirements. Our team of qualified medical tourism specialists will contact you by filling out our quick personal information form.
Providing accommodation
Our packages also include accommodations that are most suited to your pre- and post-operative needs. We have collaborated with four- and five-star hotels. If you are traveling with your family, we can also provide you with private apartment accommodations.
Planning your trip
Our coordinating staff makes all of your arrangements and appointments ahead of time. Mediranco handles your medical visa and travel insurance to expedite the process of obtaining the required permissions to travel Iran. You may also entrust us with your flying reservations. We provide free transportation from the airport to your hotel and back.
24/7 Assistant and translator
Our skilled staff is available 24 hours a day, seven days a week. Our packages include complimentary certified translators who will accompany you to labs, doctors' appointments, hospitals, and procedures. Our post care services aid in your recovery following surgical procedures.
High quality medical services
We will schedule cosmetic surgery at one of the finest clinics in Tehran. Prior to surgical procedures, we also do a number of routine tests at the top hospitals so that physicians may have a better understanding of the patient's overall health.
Follow up
After you have returned home for several months, our professionals will contact you to do the required follow-up. Additionally, Mediranco has made it possible to have additional online consultations with your physicians while in your native country.
Why Medical Tourism in Iran by MEDIRANCO?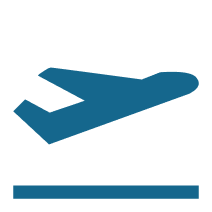 1. TRANSPORTATION
Discover worry-free transportation with Mediranco – your trusted partner in medical tourism. Our seamless services cover everything from efficient airport pick-ups to convenient local transfers and reliable transportation to and from medical facilities. We prioritize your comfort and safety, ensuring a smooth journey, allowing you to concentrate on your treatment and recovery.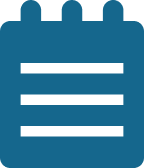 2. PLANNING
At Mediranco, we go beyond ordinary planning to craft a medical journey that's seamlessly tailored to you. Our meticulous coordination covers every detail – from medical appointments to personalized travel itineraries. Leave the paperwork, scheduling, and logistics to us, allowing you to unwind and focus on your well-being. With Mediranco, your health takes center stage while we ensure every aspect of your journey is precisely organized for your peace of mind.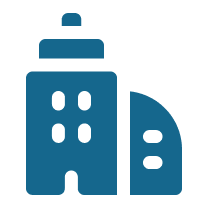 3. ACCOMMODATION
Mediranco provides a variety of accommodation options, from luxury hotels to cozy suits, all conveniently located near the medical facilities and central spots of the city. We select accommodations that meet your preferences and budget, ensuring your comfort and peace of mind during your stay.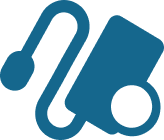 4. AFTERCARE
At Mediranco, we believe in a holistic approach to your well-being. Our commitment extends beyond treatment, ensuring your recovery journey is comprehensive and supported. Our aftercare services go beyond the ordinary, featuring regular check-ins, meticulous follow-up appointments, and personalized guidance on post-treatment care. With Mediranco, your well-being is our priority, providing you with the ongoing support needed for a successful and confident recovery.
Make your dream body come true with us. Let's do it !
Why Medical Tourism in Iran?
Iran is home to an ancient civilization with a rich culture
Iranian people are known for their hospitality around the world
Iran has some of the most qualified doctors and physicians
Iran's healthcare system is one of the best in western Asia
Due to Iran's Rial low exchange rates, healthcare is unbelievingly
cheap compared to many countries
Learn More About Medical Tourism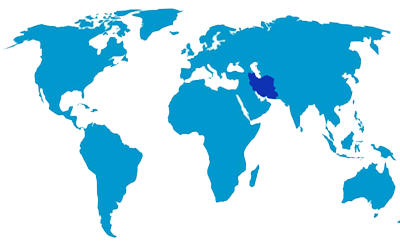 Iran is the country of four seasons, and one of the oldest civilizations among the history. The sceneries and views catch your eyes, and take your breath away. Ever green gardens of Shiraz, Zayanderud river in Isfahan, and the intact nature of the deserts like Yazd, and way more.
The rich wildlife and different ecosystems are good to see. Nights in jungles, near the sea or under the blinking stars in the sky of a desert, enjoying the heights of Zagros and Alborz mountains, are irresistible.
Iran offers a great variety of tourist attractions, like the famed Persepolis ruins, different historical palaces and houses like the Abbasis' in Kashan, and so on.
People from this region, Iranians, have been known as one of the most hospitable and kind nations around the world and they have been perfect hosts along all times.
Due to the fact that Rial is the currency here, health care in Iran can be an inexpensive option, available for foreigners. On the other hand, Iranian's health providers and doctors are wellknown as skillful and professional ones in their fields.
You can be pleased by travelling to Iran because it's an amazing country. You are capable of enjoying each second of your medical trip to this land.