What foods to eat or avoid after gastric sleeve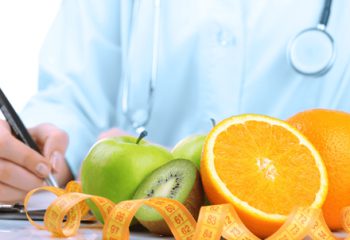 We talk about What foods to eat or avoid after gastric sleeve, what should you do for the best gastric sleeve recovery after surgery? It is the most important step of your gastric sleeve procedure
Gastric sleeve recovery what dos and don'ts are there?
Gastric sleeve surgery is a procedure which reduces the size of the stomach for about 15 per cent. This procedure helps people to feel fuller faster, and it also significantly reduces overeating. It is imperative to follow special and accurate steps after the surgery to experience an efficient gastric sleeve recovery. There are some critical points to look at and consider if you're going to have a gastric sleeve surgery or you're about to step in the gastric sleeve recovery phase. So let's see what precautions you need to take. 
Gastric sleeve recovery phases 
Everyone undergoes a gastric sleeve surgery, need to go through four different phases to be able to transition into a solid food diet for the rest of their life. Some doctors also ask you to go through some pre-operation diets in order to get fully prepared and optimize the patient's health before the surgery. Of course, each patient needs to discuss the pre-operation diet with their doctor and take their unique precautions in order to have a safe and effective gastric sleeve recovery; since as you definitely know, the right gastric sleeve diet varies person to person. 
Although, there four general gastric sleeve recovery phases that I'm going to explain: 
Gastric sleeve recovery Phase one:
The first phase of gastric sleeve recovery usually lasts for about one week after the gastric sleeve surgery. During this time, the patient should only take clear liquids. 
Remaining well hydrated after the surgery can help speed up the healing process and also help the patient to overcome some symptoms like vomiting and nausea. 
Although it might be difficult to follow a clear liquid diet, most people feel little or no hunger right after the surgery. During this phase of their gastric sleeve recovery, they need to avoid consuming: 
Drinks which contain caffeine such as coffee and tea
Sugary drinks such as fruit juices
Carbonated drinks
Soda
Instead of the mentioned items, a gastric sleeve diet in the first phase includes sugar-free clear liquids. In addition to at least eight glass of water per day, a clear liquid diet can consist of:
Jello
Broth
Decafe tea or coffee
Sugar-free popsicles
Gastric sleeve recovery Phase two:
One week to ten days after the gastric sleeve surgery, most people start to feel hungry again. During this stage of gastric sleeve recovery, they switch to a fuller liquid diet which is rich in protein. In the second phase, the patients need to eat a variety of healthy nutritions and strongly avoid sugary foods and drinks and also the foods that contain little or no nutrition.
Foods to avoid in this phase include:
Sugary foods
High-fat foods; such as whole-milk yoghurt
Chunky foods; such as vegetable soup
The patients on the second phase of gastric sleeve recovery need to continue drinking lots of water and also, incorporate protein into their diet by drinking protein powder. The protein powder needs to be sugar-free and mixed with a clear or full liquid. 
Patients in this phase should follow a diet which contains 20 grams of protein each day. The intake should be limited to a half cup of liquid per meal. Sugar-free foods can include the following items:
very thin soups; including creamed soups
sugar-free pudding, ice cream, or sorbet
diluted juice
instant breakfasts with no added sugar
very soft noodles in soup
sugar-free non-fat ice cream or yoghurt
low-sugar applesauce diluted with water
To the end of the second week or at the beginning of the third week of gastric sleeve recovery, it is safe for the patients to begin adding thicker pureed foods to their diet. They still need to continue avoiding sugar and high-fat foods. 
More
In addition to the foods that were safe to take before, now it is safe to add the following items to the gastric sleeve diet:
Greek yoghurt
thinned oatmeal
mashed sweet potatoes
mashed potatoes
canned, pureed chicken or tuna
baby foods
smoothies and pureed foods, as long as it has low or no sugar
scrambled eggs
pureed whitefish
In this stage, the patients should follow a diet which contains 60 to 80 grams of protein per day. In order to feel full and to ensure sufficient protein intake, protein can be eaten as the first part of the meal. Each meal should include no more than a half cup of liquids; in other words, it will be necessary to eat many small meals during this phase. 
Gastric sleeve recovery Phase three:
By entering into this stage, patients are allowed to transition to soft foods and incorporate some different foods in their gastric sleeve diet. They still need to continue having 60 to 80 grams of protein and remain well-hydrated. During this phase of gastric sleeve recovery, it is safe for the patients to eat everything on the pureed foods. But they still have some items to avoid:
Sugary foods
Bread
Skin and seeds from vegetables and fruits
Fatty foods; especially oil and butter
Tough, raw vegetables
White pasta and rice
It is necessary for the patients to continue drinking a daily protein shake and limit caffeine to 1 or 2 cups per day if their doctor agrees on that. 
Gastric sleeve recovery Phase four:
About four weeks after the surgery, it is safe for the patients to transition into solid foods. In this phase of gastric sleeve recovery, all patients still need to take 60 to 80 grams of protein every day. They must make sure that they remain hydrated but keep in mind to stop drinking 30 minutes before their meals.
Now the gastric sleeve diet should contain three meals and two small snacks every day. Patients still need to avoid taking sugary and processed, low-fibre foods. 
Foods to eat:
What foods to eat or avoid after gastric sleeve : It is now safe for patients to eat most of the foods. They should continue taking protein-rich foods, as well as foods like:
low-fat cottage cheese
fish
lean meats
vegetables
small quantities of fruit
Foods to avoid:
Avoid getting calories from drinks. This practice makes people feel less satisfied than solid food does and can cause nutritional deficits. Some other foods to avoid can include these items:
bread and white grains
sugary snacks
packaged foods, such as potato chips
cooking oils
fried foods
sodas
desserts
very high-calorie foods
Final words about foods to eat or avoid after gastric sleeve
Patients should consult their doctor about when it is safe to resume exercise after gastric sleeve recovery. Regular exercise can support weight loss, as well as reducing the health effects of obesity.
Weight loss may be slow at first after gastric sleeve surgery, but over a year or two, it is possible to attain a healthy weight.
Frequently Asked Questions
LATEST ARTICLE