Breastfeeding and Breast Sagging; Is there any relationship?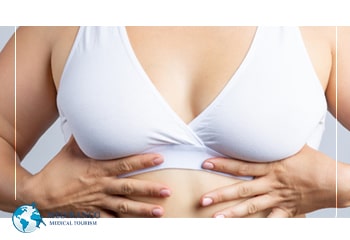 Breastfeeding is a beautiful and natural process that fosters a strong bond between a mother and her child. However, many women harbor concerns about the impact of breastfeeding on the appearance of their breasts. In this article, we will address the common question, "Will I get saggy breasts if I breastfeed?" By exploring the facts and dispel any myths, we provide a comprehensive understanding of the relationship between breastfeeding and breast sagging.
Understanding Breast Changes:
During pregnancy, a woman's body undergoes significant changes to prepare for breastfeeding. Hormonal fluctuations, primarily an increase in estrogen and progesterone, lead to an increase in the size and volume of the breasts. Additionally, the ligaments supporting the breasts stretch to accommodate the developing milk ducts. These changes are a natural part of the body's preparation for nurturing the newborn. While some mothers may experience their breasts returning to their pre-pregnancy state, most women will observe permanent changes. The size and shape of a woman's breasts after breastfeeding may or may not revert to their pre-breastfeeding state. Factors such as genetics, pregnancy weight gain, and age can also contribute to breast sagging or fullness, in addition to breastfeeding.
Breastfeeding and Breast Sagging:
The connection between body image and the choice to breastfeed is widely acknowledged. Many women hold the belief that breastfeeding negatively impacts the appearance of their breasts. When seeking advice from plastic surgeons for postpartum body shaping, women frequently associate the loss of breast shape or fullness with the act of lactation and breastfeeding. Published studies consistently indicate that worries about alterations in breast appearance rank high among the primary reasons women opt out of breastfeeding their babies.
Contrary to this popular but wrong belief, breastfeeding itself is not the leading cause of breast sagging. Research indicates that other factors, such as age, genetics, and the number of pregnancies, play a more significant role in determining breast firmness. While breastfeeding may contribute to changes in breast shape and size temporarily, it is not the sole culprit for permanent sagging.
Myths vs. Facts - Breastfeeding and breast sagging while breastfeed
There are prevalent misconceptions that prolonged breastfeeding directly leads to sagging breasts. However, scientific studies have not established a direct correlation between breastfeeding and permanent breast sagging. Factors such as weight fluctuations, overall health, and genetic predispositions can significantly impact breast appearance. It is crucial to separate myths from facts to alleviate unnecessary concerns.
With each subsequent pregnancy, the chances of experiencing breast sagging increase, but breastfeeding doesn't appear to make this worse. In other word, Breast sagging that often occurs after giving birth is not caused by breastfeeding, but rather by the changes that occur in the body during pregnancy. Expectant mothers can take comfort in the knowledge that breastfeeding is unlikely to have a detrimental effect on their breast appearance. Additionally, the numerous benefits of breastfeeding, both mental and physical, far outweigh any potential negative aesthetic consequences.
Emphasizing the Benefits of Breastfeeding:
Despite concerns about breast appearance, it is essential to highlight the numerous health benefits associated with breastfeeding. Breastfeeding provides infants with essential nutrients, boosts their immune systems, and promotes a strong emotional bond between mother and child. Furthermore, breastfeeding has been linked to a reduced risk of certain illnesses for both the mother and the child. Therefore it is important to educate patients on the benefits of breastfeeding for both the mother and child's health, as it is not the cause of breast sagging after giving birth.
how to prevent saggy breast after pregnancy
While breastfeeding, there are several proactive measures that women can take to help maintain breast firmness. These include wearing a supportive and well-fitted bra, practicing regular chest exercises to strengthen the underlying muscles, and maintaining a healthy lifestyle with a balanced diet and regular exercise. Additionally, moisturizing the breast skin can help improve elasticity and overall appearance.
Don't forget about nutrition. No single dietary plan can halt the natural aging process of the skin or reverse the impact of gravitational forces. However, consuming a balanced diet abundant in antioxidants benefits the skin throughout the entire body. Antioxidants can be found in ample quantities in fruits and vegetables. Staying adequately hydrated by consuming ample fluids can also contribute to improved skin appearance.
Refrain from smoking, as it can lead to skin sagging. Smoking can degrade collagen, causing the skin to appear less plump. Abstaining from tobacco can enhance your general well-being, lower the risk of certain cancers, and potentially hinder the deterioration of the skin around your breast area.
Maintain a steady weight to avoid significant fluctuations. Rapid weight gain or loss can stretch your skin beyond its capacity to rebound. Sticking to a stable weight range can potentially aid in preventing excessive skin stretching around the breast area.
What if I'm unhappy with the appearance of my sagging breasts?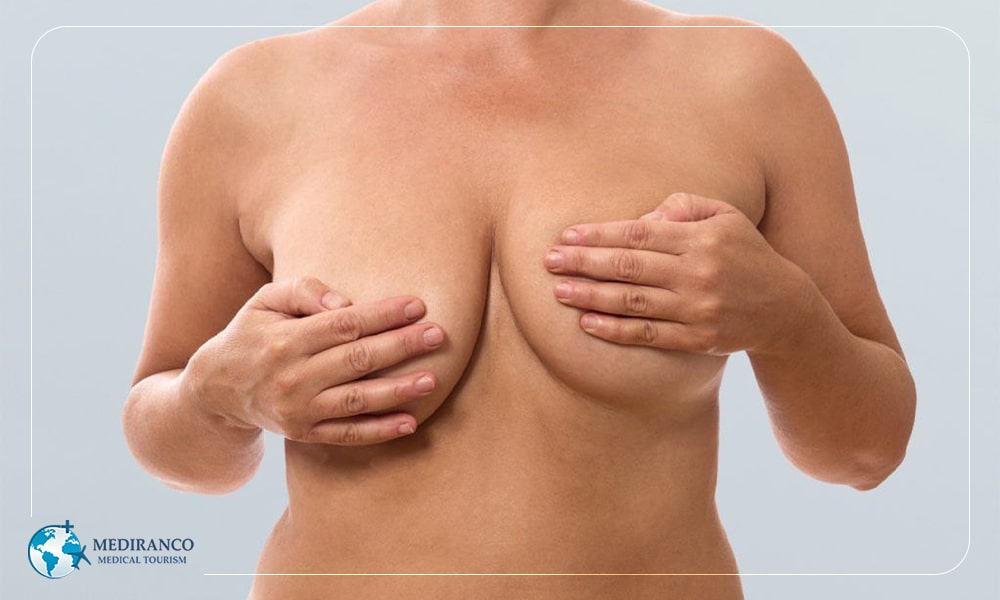 Consider checking if your bras are the at blame; unfit or insufficiently supportive ones might contribute to sagging. Opt for bras with robust padding for the desired shape. A properly fitting, supportive bra not only enhances comfort but also benefits your shoulders and back.
Moreover, reassess your perspective on your breasts and body. Social media standards can promote unrealistic beauty ideals, potentially causing women to undervalue natural, healthy bodies. Surround yourself with positive influences, shun body-shaming individuals, and embrace your body's role in nurturing life.
Ultimately, contemplating reconstructive surgery should hinge on your personal preferences, body image, and comfort.
Consulting a Medical Professional about saggy breasts after breastfeeding:
It is crucial for women to consult with their healthcare providers for personalized guidance on maintaining breast health. Medical professionals can provide tailored advice based on individual health histories and specific concerns. They can offer valuable insights and recommend suitable strategies to help women feel confident and informed about their bodies.
Conclusion of Breastfeeding and Breast Sagging:
In conclusion, while the concern about breast appearance is valid, it is important to understand that breastfeeding alone is not the primary cause of sagging breasts. Various physiological and lifestyle factors contribute to changes in breast appearance over time. By dispelling myths and providing accurate information, we aim to empower women to make informed decisions about their bodies. Breastfeeding is a beautiful and natural process that should be embraced without unnecessary worry about its impact on breast aesthetics.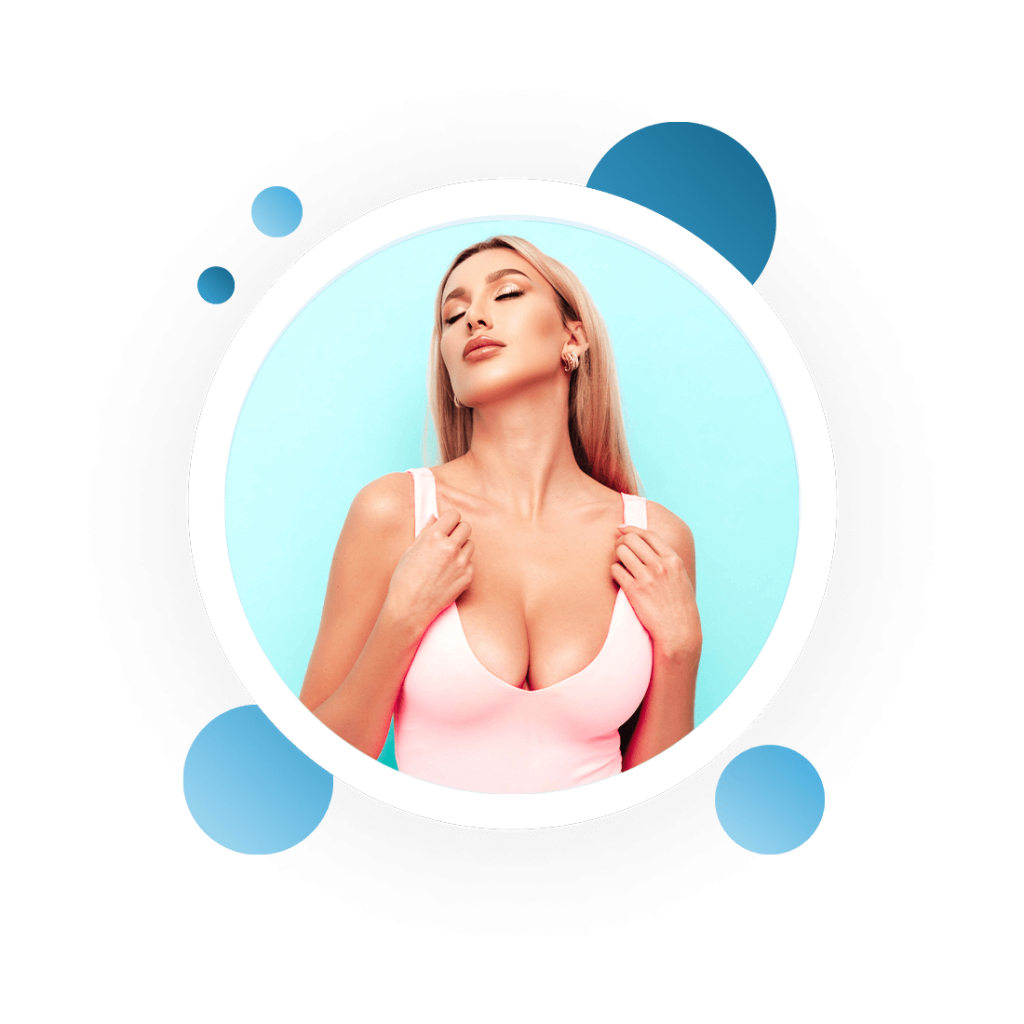 the cost can range from $2,100 to $4,000. It is important to note that this is an approximate estimate, and it is recommended to consult with  Mediranco health tourism company for an accurate cost assessment.
LATEST ARTICLE